Modulating Parameters#
Most parameters in Embergen can be controlled by an external modulation node.
How to modulate a parameter#
Let's say we want a sphere to continuously move up and down. This can be done by hand using keyframes, but you can also use an Oscillator node.

Node Details#
Let's have a look at the Node Details for the Oscillator.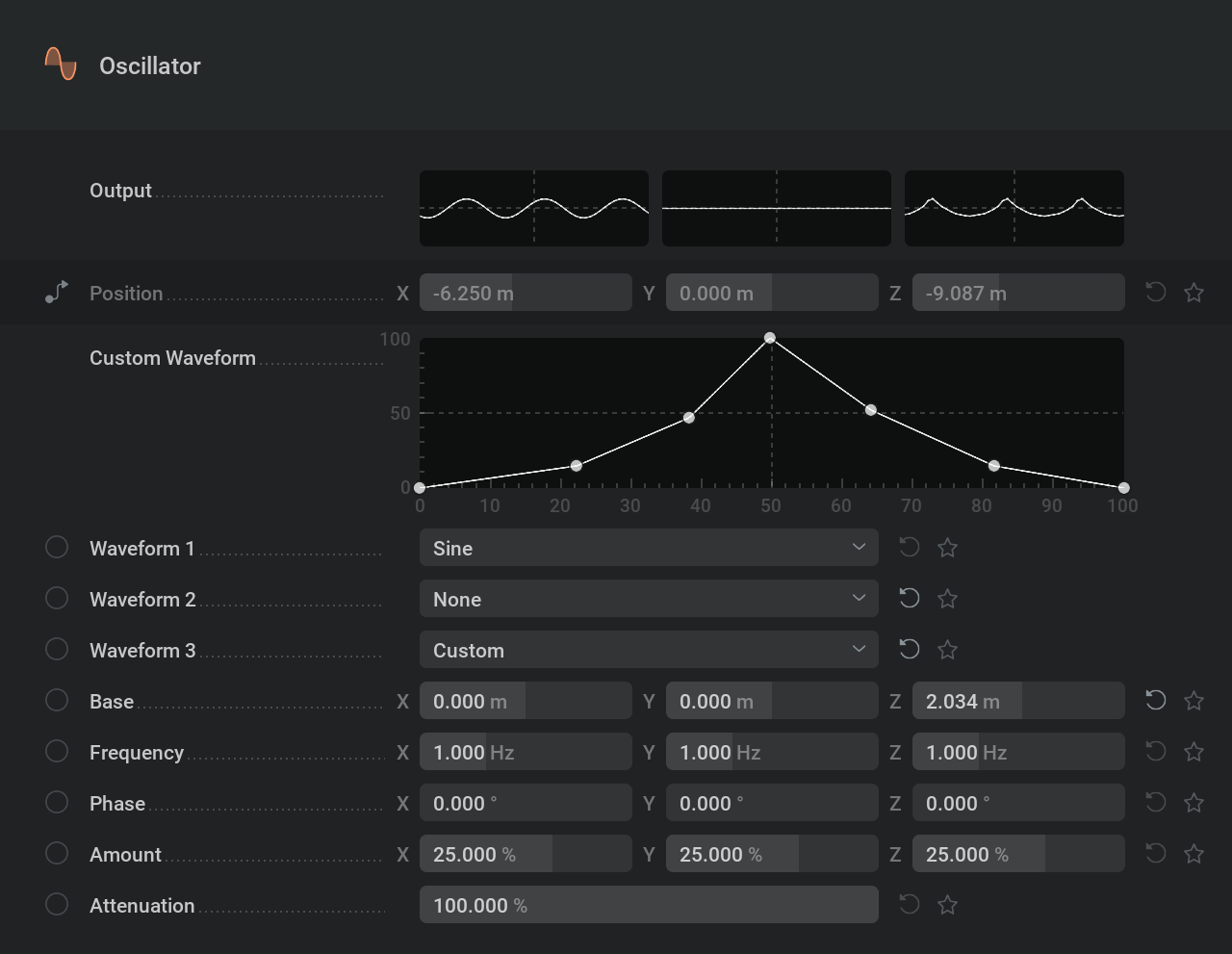 Output: This shows a visualisation of the three oscillators.

Below the output you'll see the parameter you're modulating.

Waveform: This dropdown menu holds the different types of waveforms which will determine the pattern in which the values oscillate.

Base: Offset the values. Adding or subtracting.

Frequency: Number of times per second the pattern is repeated. Higher values will make the values change faster.

Phase: Temporal offset of the waveform.

Amount: Intensity of the waveform. Higher values will have the oscillated values deviate further from the base.

Attenuation: Intensity multiplier for all the waveforms.
Other Modulators#
All the modulator nodes work with three values to represent the X, Y and Z axis.
When modulating a parameter with a single value the X or 1 output is used only.
When modulating a color parameter X, Y and Z will represent Red, Green and Blue