Settings#
Project Settings#
General#

Save Read-Only Copy will open a file browser to specify the name and location of where you want to save your project as a read-only copy.

This project file will function as a normal project file but when trying to save it you'll be prompted with this message.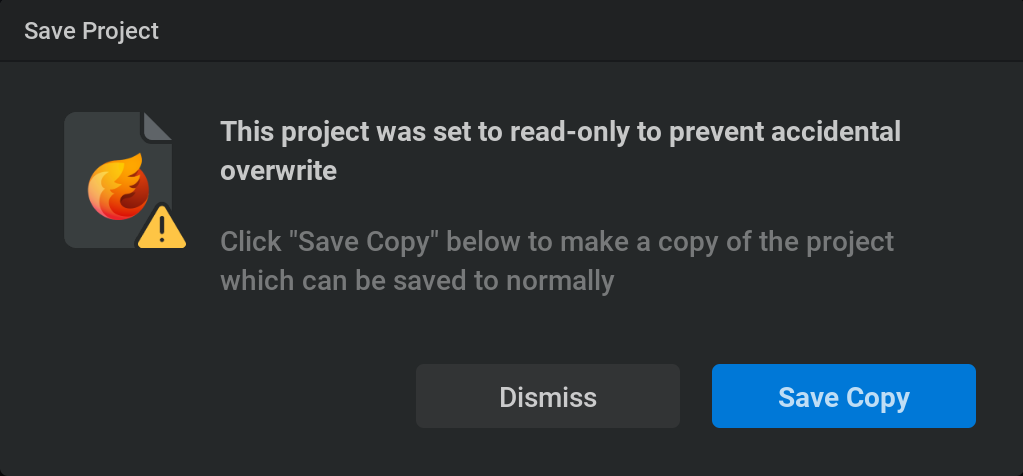 Auto-Favorite Changed Parameters: This will favorite all parameters that are changed compared to either the last time you saved your file, the default preset, or another project file which you can browse for using the Load button.
This can be helpful for quickly getting a list of the most important parameters of your project!
Randomize All Seeds The Randomize button will change all the seed parameters to a random number. Randomizing the outcome of things like noise patterns, particle shapes, and burst shapes.
Renderer#
Search for a setting.

Close Project Settings panel.

Settings category, use the icon to open or collapse this category.

Setting

Setting value, all of these can be adjusted.

This will prompt a window to ask you if you want to reset the project settings.

Confirm will reset all the project settings to default.
Notes#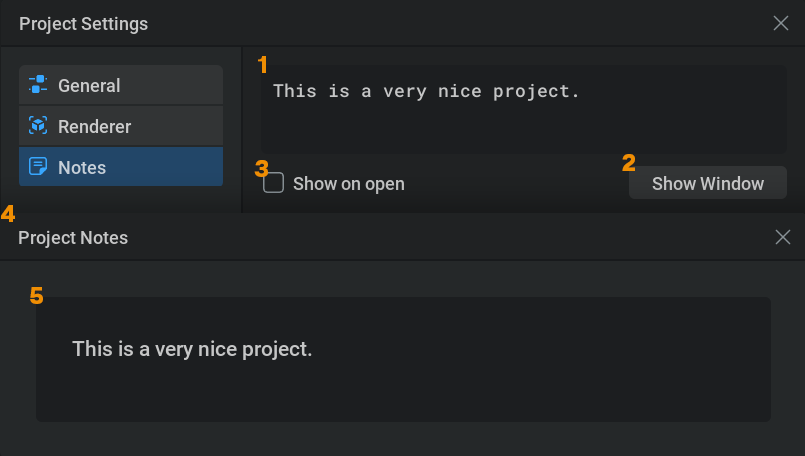 Textfield for typing your note.

This will open the note window (4)

With this checked, the note window will show when opening the project file you've set the note in.

Project Notes window

Note text.